How can you make chess more interesting for an ordinary audience? Twitch and Chess.com have their own recipe for success: invite as many famous streamers as possible and change the classic rules of the game. This is how the Twitch Rivals Hand & Brain Showdown was born, where content makers and professional chess players played together.
Why is the new Hand & Brain Showdown format so special?
Chess is an intellectual duel that can last for hours. In the new format, the players united into teams, and each participant had a corresponding role.
In total, 16 teams participated in the event, which fought for $35,000. The first member of the duo is a professional chess player (the "brain" of the team) who had to choose a chess piece. Popular streamers acted as a "hand" of the duet because they decided where to put the figure. Among the professionals Hikaru Nakamura, Anna Rudolf and Alexandra Botez participated in the event, and content creators were represented by xQc, Rubius and Ludwig and other popular Twitch personalities.
Viewership stats of the event
The most popular streamer of the tournament was Rubius from Spain; his duet with Anna Rudolf was watched by 70K Peak Viewers. The official Twitch Rivals channel is in second place, but there is a difference of 40K viewers between it and the leader of the rating! Among the English-speaking streamers, Ludwig is in the lead: 29K viewers at the peak of the broadcast.
Thanks to numerous streamers from different countries, English viewers contributed only 58% of Hours Watched. Spanish is in second place with a share of 22.8%.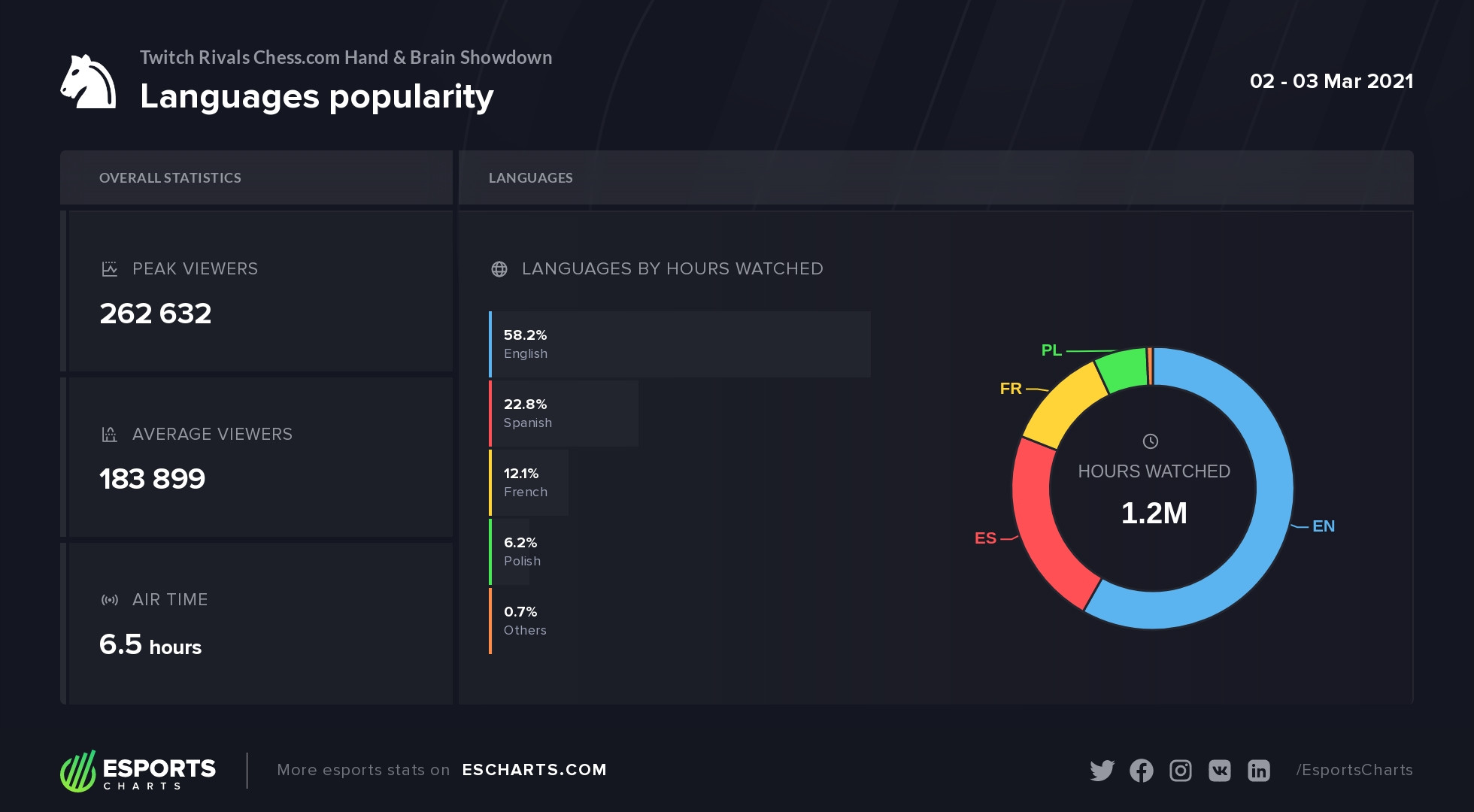 The winners of the tournament were Hutch and Hikaru Nakamura, the first gathered 2.9K viewers on his broadcast, and the second one had 25K concurrent viewers.
For seven hours of airtime, the tournament gathered 1.1M Hours Watched and 262K Peak Viewers. Hand & Brain Showdown was in the top 3 among all chess events of all time by peak audience.
However, both Hand & Brain and PogChamps 3 are not professional chess events but rather show matches with famous personalities. Among the professional tournaments, the leader is Opera Euro Rapid with 283K Peak Viewers.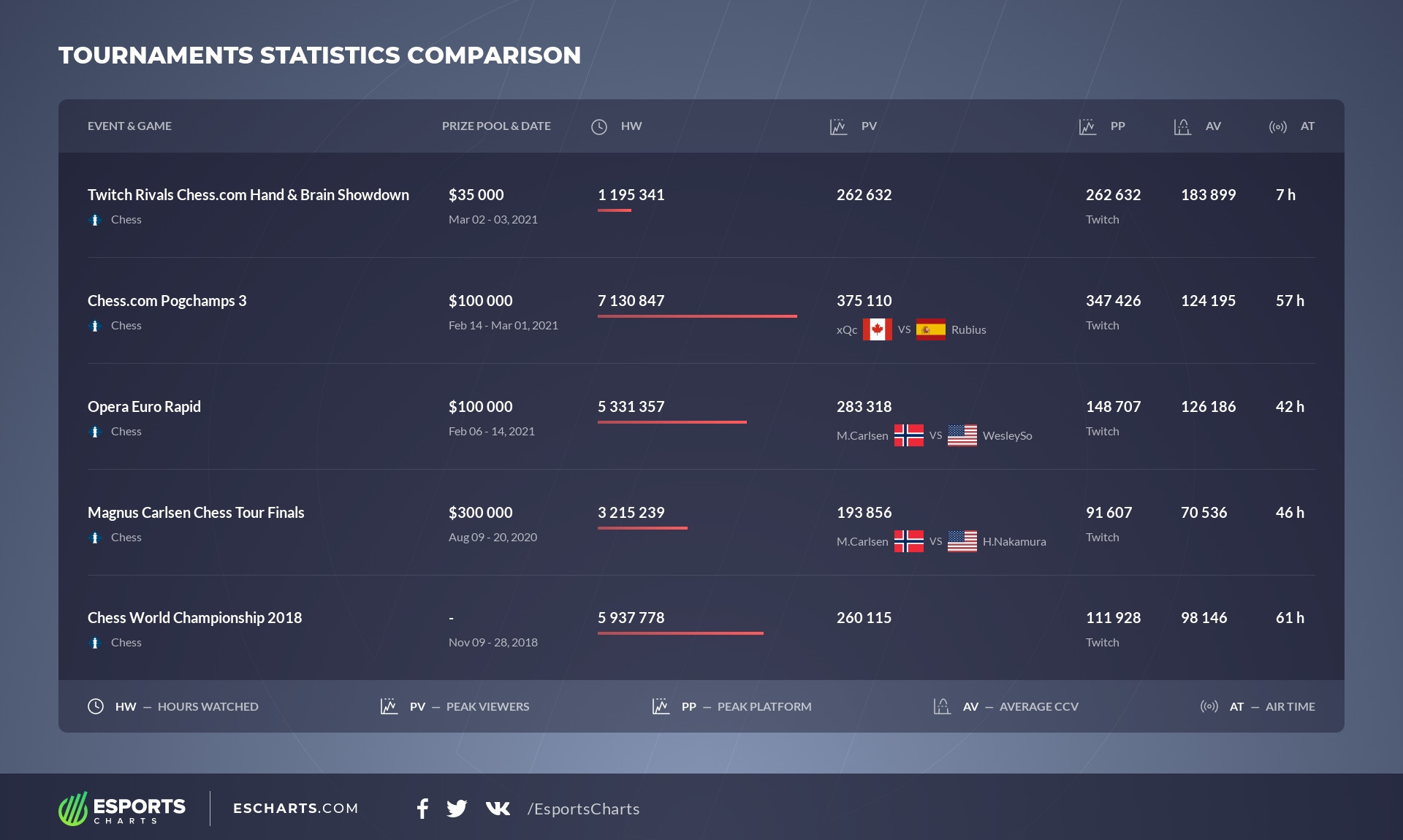 Note that the top 3 tournaments are the ones that took place in February-March 2021. Thus, now chess is growing on the platform again.
Note that in January, chess' Hours Watched on Twitch increased by 50% compared to December. In February, the indicators improved by another 21%, and as a result, the category collected 21M Hours Watched (for comparison, it had only 8M in November 2020).
The pandemic doesn't end and chess has to survive online. Let's see how the discipline will develop in the streaming world. Subscribe to our social networks to not miss up-to-date statistics.