Indie games are such gaming projects, where developers' passion and the dream to imply your idea into reality play the leading role, and the budget isn't so important.
Nintendo tries to support such endeavors. Each half of the year they hold Indie World showcases, where they present indie projects that will be available for Nintendo Switch during current and next year.
The last Indie World was held on August 1 for 1 hour on YouTube. The peak concluded 53K viewers at the broadcast, and Spanish-speaking viewers concluded the biggest part of the audience - 23K viewers.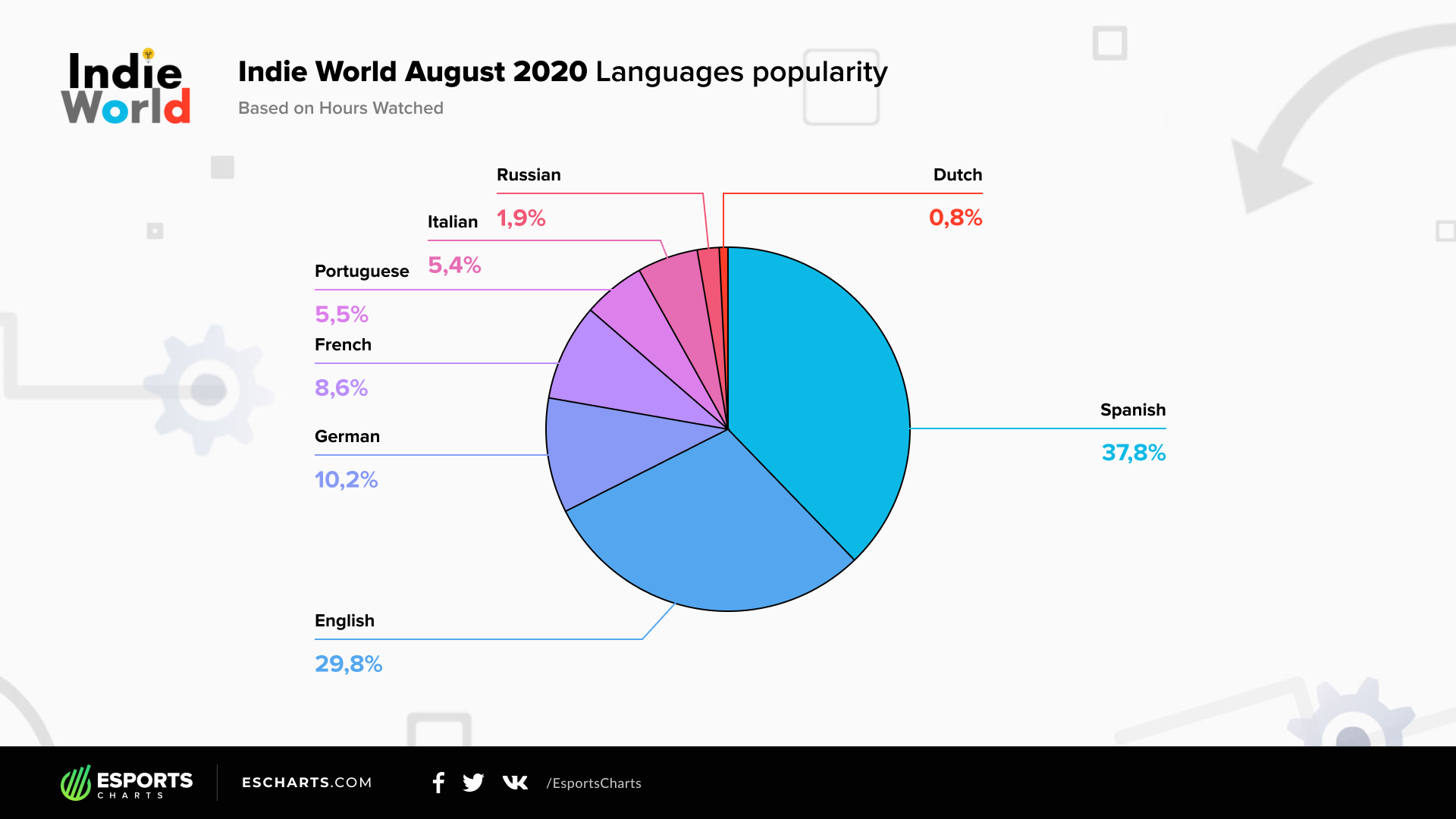 We should note the quality of Nintendo's broadcasts for other languages. They had not only subs but also a translation of the videos itself. So, at least it was a pleasure to watch the show.
There were nine broadcasts in other languages in total, and this had an impact on the diversity of the audience.
Apart from official broadcasts, such channels, as English GameXplain, Portuguese DIGPLAY, and Spanish Behind the Games with Malditos Nerds, also reviewed the showcase online.
Moving on to the projects, there were 20 of them in total.
Hades game, which was previously launched on PC, will now be available for Nintendo Switch.
Apart from it, such games as Torchlight III, Takeshi and Hiroshi, Hypnospace Outlaw, Manifold Garden, and Subnautica will revive on a new console.
The second part of the broadcast was devoted to entirely new projects, which will also be available on Switch.
These are The Red Lantern, She Dreams Elsewhere, Haven, Going Under, Unrailed, Struggling, and others.
We should highlight the Untitled Goose Game. On September 23, the game will receive a co-op mode, so now two geese will bother the citizens.
Brazillian fans of Nintendo have a small party. On August 19, the devs announced that soon Nintendo would officially come to Brazil.
The last exciting thing for today. In celebration of the showcase, the devs started the game sale, so hurry up and buy new games with a discount.
Subscribe to our social pages and know all about each event in the gaming industry and its stats.