Recently, devs dedicated all their work to revival of old projects. That's why we've seen remakes of iconic Resident Evil 2 and 3. And now Deep Silver decided to renovate the attention to Saints Row: The Third and update its looks.
We should understand that remake and remaster are completely different things. Remaster is based on the update of textures and optimization and remake is a revision of the game from scratch.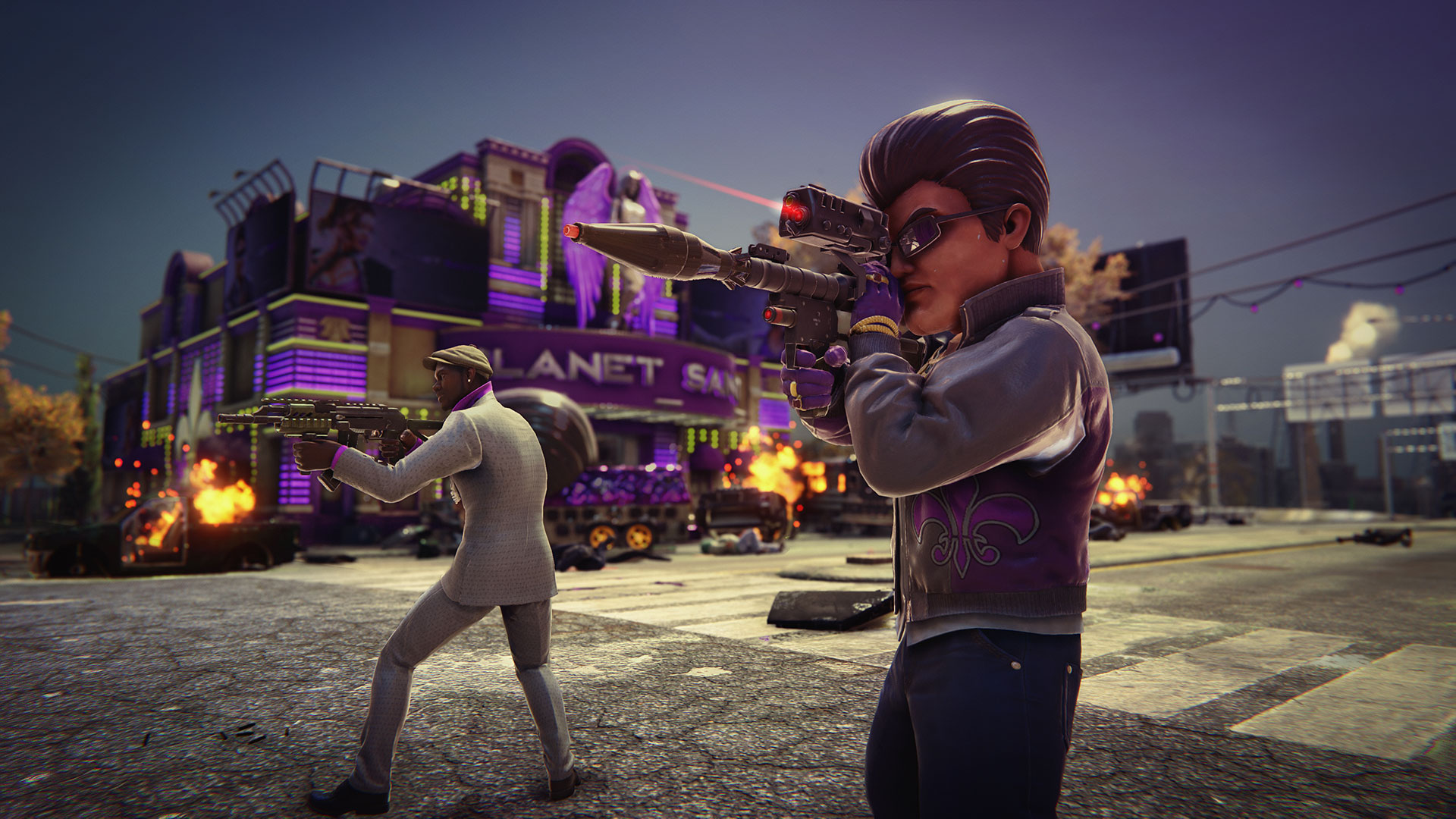 Credit: Deep Silver
The original Saints Row 3 came out in 2011 and remembered as for nice graphics as for crazy gameplay with robberies, explosions and 18+ weapons. If you haven't jumped from the plane directly into the pool, we advise you to try this game. Crazier than this game is only the sequel of it. There the main character becomes the president of America and fights against aliens.
What did Remaster bring to the game? First things first, new textures have appeared on almost every game object and some models, such as cars, have been slightly modified. The in-game lighting and effects were completely redesigned, allowing the game to look better than ever. Also, the reflections were improved and HDR support was added.
Credit: Deep Silver
The changes also affected all the characters, they received not only updated textures but also reworked faces. Although the characters have become more realistic, the game didn't change its cartoonish style.
The most important change is the full optimization of the game on all platforms, now the gameplay with 60+ FPS is extremely pleasant. The main plot hasn't changed, it is the same game as it was, but the devs added new side quests.
Did the game become trendy on Twitch?
Remaster came out on May 22nd and we immediately noticed a leap in Hours Watched to 34K hours. On the second day Hours Watched did not change, but this day was the peak in terms of viewers - 10K.
On the third day was the biggest drop in Hours Watched, but it followed by peak of HW - 36K. Then the dynamics went down and stayed around 15K Hours Watched and 2,5K spectators.
As for the streamers, the most watched was WankilStudio with 16K Hours Watched with the highest peak of viewers (8K) and he has been streaming just for 2 hours.
Russian Streamer WELOVEGAMES is behind him, he collected 15,8K Hours Watched. Streamer BlackUFA also stood out and collected 6K Peak Viewers and CyberFLASH has collected 14K Hours Watched.
Remaster got its attention from the public and given the fact that the game itself is 9 years old, the results are quite good.
And what are results of Mafia 2 Remastered? The answer will be in our next article.