CS:GO
Date:
12.01.18 - 28.01.18
Final version
Organizer

Prize Pool

$1 000 000

Type

Offline

Venue
1 329 096
Peak Viewers
49 309 039
Hours Watched
423 557
Average Viewers
116
Air time (hours)
Popular teams
Show more
Hours Watched
Average Viewers
Popular matches
Peak Viewers
statistics
Channels
Views
New Follows
Statistics incl. Chinese platforms:
1 833 194
Peak Viewers
106 837 083
Hours Watched
917 713
Avg. Viewers
Languages & Platforms
Statistics based on data from platforms: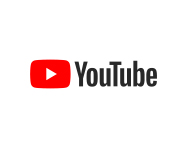 About
ELEAGUE Major: Atlanta 2017 was remembered as one of the best esports tournament of all time. After a short time Valve announced ELEAGUE Major: Boston 2018 which will be hold in Boston, USA. This event has a huge prize pool of $1.000.000 and 24 participating teams.
Valve declared a new format for Major tournaments — Offline Qualifiers became a part of the Major Championships. Valve has also announced a new names for all the stages of the tournaments: The New Challengers Stage (Offline Qualifiers), The New Legends Stage (group stages) and The New Champions Stage (playoffs). Thus the amount of teams at the Major Tournaments increased from 16 to 24 and every team received their own purchasable stickers.
The New Challengers Stage was held from 12 to 15 of January and The New Legends Stage from 19 to 22 of January at the ELEAGUE Arena in Atlanta, there were no offline viewers — only online. The New Champions Stage with a Grand Finals were organized at the Agganis Arena in Boston from 26 to 28 of January.
Participating teams
23 teams