LoL
Date:
13.10.16 - 30.10.16
Final version
Organizer

Prize Pool

$5 070 000

Type

Offline

Venue
Latest news
LoL Worlds 2020: Viewer's Guide
Check all news (2)
1 620 065
Peak Viewers
22 936 435
Hours Watched
671 311
Average Viewers
34
Air time (hours)
Popular teams
Show more
Hours Watched
Average Viewers
Popular matches
Peak Viewers
statistics
Channels
Views
New Follows
Statistics incl. Chinese platforms:
28 263 260
Peak Viewers
256 141 322
Hours Watched
7 496 820
Avg. Viewers
Languages & Platforms
Statistics based on data from platforms: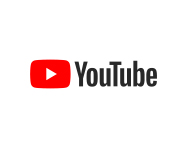 About
Worlds 2016 is the sixth League of Legends tournament of the World Championship series. It took place in the USA in four cities: the group stage in San Francisco, the quarterfinals in Chicago, the semifinals in New York and the grand finale in Los Angeles. The prize fund was initially $2 million, but it was increased to $6.7 million with crowdfunding.
The champion of the tournament became the last year's winner — SK Telecom T1, thereby becoming the first team in the history of League of Legends, which became the champion twice in a row and three times in total. The MVP of the tournament was called the legendary mid lane player of SK Telecom T1 — Lee "Faker" Sang-hyeok.
Participating teams
8 teams